MISSION STATEMENT
"We believe it is our responsibility to minimise the impact of diesel vehicles on the environment whilst providing a high quality cost effective repair option for our customer"
Why we're here
Diesel Services has been repairing and servicing Diesel Fuel Injection and Turbocharger systems for several decades now. More recently we discovered a large number of our customers were having reoccurring problems with the DPF filter systems on their vehicles. They are extremely expensive to replace and the vehicle is basically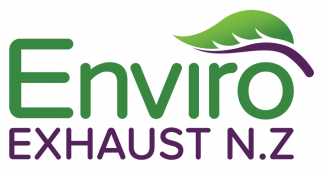 crippled if its not functioning properly.
So we decided we needed to find an effective recovery process for DPF filters that was
a) A proven method of cleaning
b) That would provide measurable results to prove its effectiveness
c) That could be completed safely in an acceptable time frame
d) ...and was a cost effective option compared to a new replacement

From here Enviro Exhaust NZ was born.
Using the Flash Cleaner technology proven throughout Europe, we can now offer this service in New Zealand.
Why Work with Us?
WE GUARANTEE TO RETURN YOUR DPF BACK TO 98% OF ITS ORIGINAL EFFICIENCY!
....AND WE KNOW DIESEL ENGINES..... www.dieselservices.co.nz
(Note: If your DPF is cracked or melted internally, it will need to be replaced)
Thank You!
We really appreciate you taking the time to get to know us. To talk further about how we can work together, get in touch:
Auckland: 09 525 0830
Christchurch: 03 348 8825
We look forward to hearing from you!